AGRI PRODUCTS - strawberries Frozen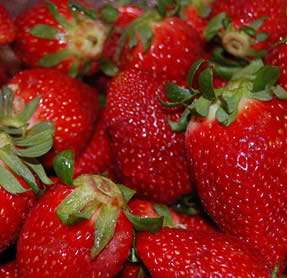 strawberries
Strawberries
Scientific Name: Fragaria vesca
Tariff Item:
features: 100% natural product, obtained by selection and sanitation of whole strawberries, fresh and healthy, free from insect and disease attacks, with color, smell and taste, exempt from foreign particles. Subjected to a freezing process to ensure product quality. Strawberries
Calibre:
Grade A25-35 mm
Grade A22-38 mm
Grade A over 40 mm
Vintage: January, August, September, Ocubre, November and December
Maximum container: 20,000 Kilos in container 40 'Hi Cube ft.
Nutritional value:
Calories: 48
Carbohydrates: 13 g
Fiber: 3.5 g
Sugars: 8.2 g
Protein: 1g
HS Code: 0810.10.00.00