AGRI PRODUCTS - pigeon peas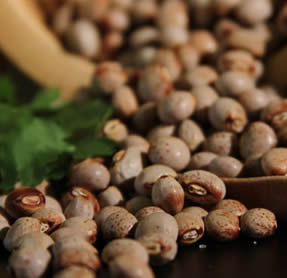 Pigeon peas
Pigeon Peas
Scientific name: Pigeon Peas (Cajanus cajan)
The pigeon beans are grown in the north of the country, mainly in the departments of Lambayeque and Piura.
Features: It is characterized by round and tiny, dark brown or beige with darker brown pintitas. In Chiclayo, also known as lentils or lentil palo.El consumer market is the Caribbean and the U.S. a great amount of Hindus. It is also consumed and exported canned and frozen, for which is processed when green.
The name Pigeon Bean is Peruvian. In Castilian GANDULES the product is called, in the Caribbean is known as Pigeon pea.
There are two varieties: Creole and Sipan. The Creole is light brown and dark unpainted is softer consistency. The variety Sipan is more even in size, characterized by dark brown splashes of color and consistency.
Sizes: Size Export
Packing: polypropylene bags laminated or unlaminated 50 kg (or customer's special request)
Harvest: June and July
Availability: All Year
R capacity for containers: Up to 24 tons in a container
Nutrition Facts

Protein 21.72%

Grasas 1.47%

Carbohydrate 66.1%

Calories 393

The Tariff: 0713.39.99.00