AGRI PRODUCTS - mung beans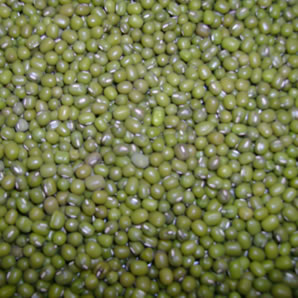 mung beans
Mung Beans
Scientific name: Chinese or Loctao Bean (Vigna radiata).

Features: The Mungs Beans is the source north of the country and is in great demand in foreign markets especially for oriental cuisine. It features a dark green color and be oval and uniform.

Sizes: Size Export

Packaging: 25 Kgs or 55 Lbs

Harvest: June - September

Availability: All Year

Capacity of container: A 20-foot container can hold up to 20 Loc Bean TM Tao.

Nutritional Value:
Calories: 292 gr Kca/100.
Protein: 23.5 g gr./100.

Fat

: 0.8 g gr./100.

Tariff Item: 07.13.31.10.00